Cowpokes and city slickers, your time has come.
The 2023 Abbotsford Agrifair brings a dazzling display of entertainment, competition and dining delights to Exhibition Park, Aug. 4 to 6.
"It's a full fair packed with exciting new attractions and plenty of old favourites. We're going back to our roots, and are also pulling together some daredevil entertainment that nobody's ever done before — it's going to be epic!" says Melanie Kish, this year's fair manager.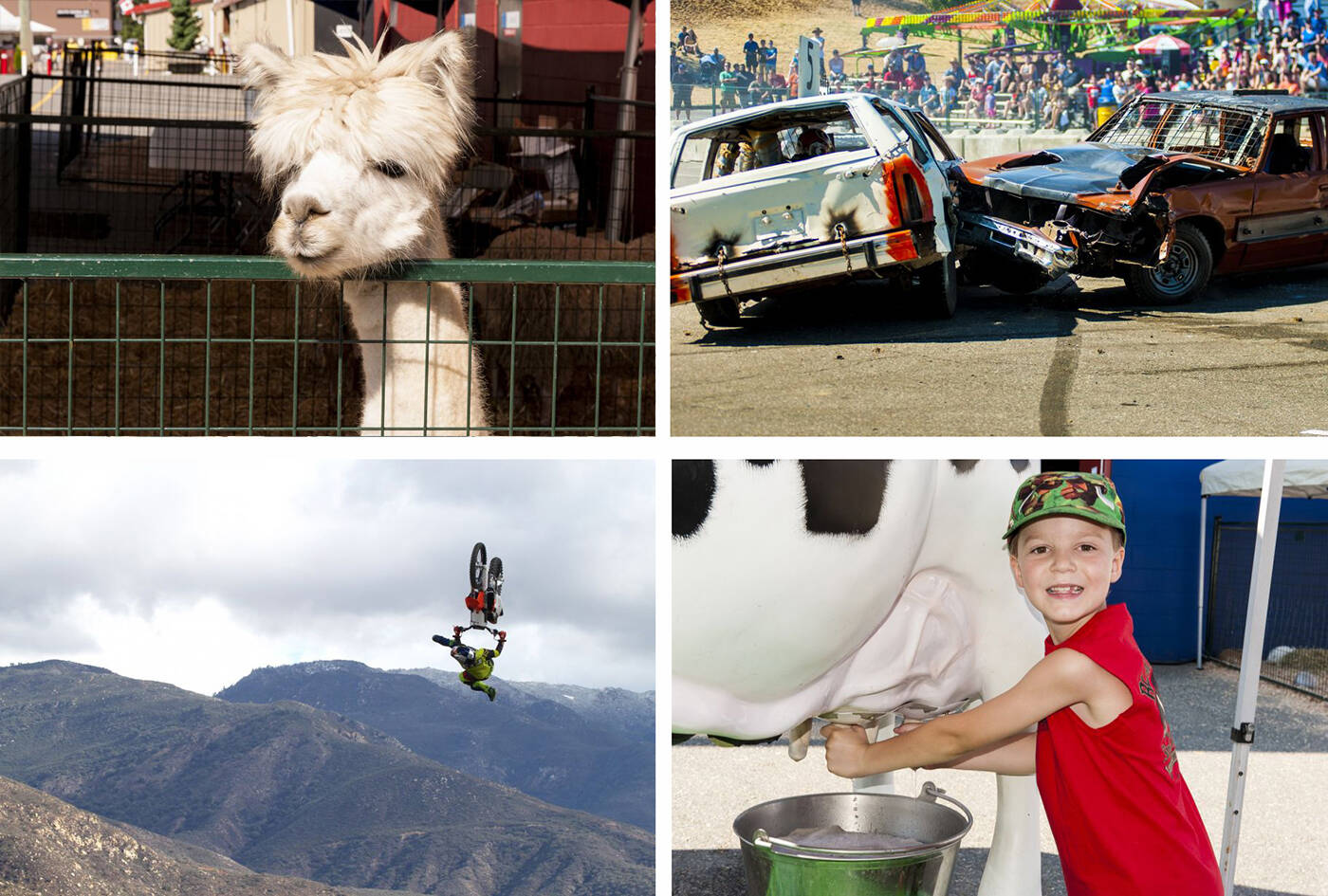 Adrenaline: Enjoy entertainment from high-flying BMX trick riders, crashing cars at the Demo Derby, fiery stunts from talented trick horse riders, a high-energy 'Coastal Cowgirl' drill team and much more. Then head over to the midway rides for more thrills.
Entertainment: Friday night the band Reckless will sing the hits of Canadian superstar Bryan Adams, followed by tribute band Fleetwood Magic. Saturday crowds will love Bang! playing pop and rock hits from the 70s to today, plus the fully choreographed, charismatic party band Ten Souljers. Sunday morning Agrifair is bringing back Cowboy Church led by fair staple Jack Jackson, and in the evening you'll enjoy bluegrass pros Jackson Hollow and BC country music talent Dave Hartney. Crowd favourite Ryan the chainsaw carver will be carving all weekend, and he's also putting together a new show that's sure to wow fans.
Agriculture: 4H classes and shows, cowboy challenges, exhibit stalls, dogs, dairy, beef, horses, goats, swine, lamb, rabbits, cavies, sewing, crafts, photography, gardening and more! Browse the 2023 Prize Book online.
Great food: Agrifair 2023 includes a mini rib fest plus lots of other tasty food trucks, fair favourites like mini donuts, and licensed venues where you can enjoy a pint.
"As always, the fair is action-packed, with plenty of crowd-pleasers that bridge the gap between rural and urban lifestyles. It's truly the heart of the community here in Abbotsford," Kish says.
Tickets available now!
Get your tickets in advance so you don't have to wait in line! Tickets are the same price online and at the gate, with all fees included. Visit agrifair.ca/buy-tickets to reserve your spot for the fair.
Ages five and under: FREE
Ages six to 12: $8.00
Ages 13 and up: $14.00
Three-day Wristband $23.00
Parking $7.00 (no in/out privilege)
Follow the 2023 Abbotsford Agrifair on Facebook and Instagram for more announcements about performers, vendors and more! Find more details at agrifair.ca!