No matter what you order from Amit Sachdev's authentic Indian restaurant, Maharaja in Mission, your tastebuds will be thrilled. That means you're safe to order anything off the menu, even if you aren't familiar with traditional north Indian cuisine.
"The word maharaja means 'king' in Punjabi, and that's how we treat our customers — like kings," says Sachdev, who opened Maharaja in Mission in 2022, following the success of his father and uncle's Maharaja location in Surrey.
So you know you'll be eating like a king, but if you're unfamiliar with some of the restaurant's most popular dishes, Sachdev has created a cheat sheet to help.
"We want our guests to feel comfortable as they enjoy our mouth-watering food. Our servers are happy to answer any questions you may have in the restaurant, and this guide can help get you started with many traditional Punjabi foods," Sachdev says.
Indian food guide for beginners
Dishes
Pakora: Pieces of fish, paneer or vegetable battered in a chickpea flour and a special spice blend, deep fried for a delicious crunchy appetizer.
Masala: Masala means 'mixed spices.' At Maharaja in Mission, feature ingredients are simmered to perfection in a sauce of onion, tomato, ginger and garlic.
Korma: A mildly spiced sauce with creamy cashew and coconut milk.
Curry: An onion and tomato sauce that can be spicier than a korma.
Vindaloo: Onion, tomato and vinegar curry sauce that can be intensely spicy.
Tandoori: Marinated meat known for its bright orange colour, cooked in an Indian clay oven called a tandoor.
Biryani: A sauce-free, flavourful rice dish with a mix of vegetables, meat or paneer. Biryani specials at Maharaja are infused with a blend of spices including saffron, once of the world's most expensive spices.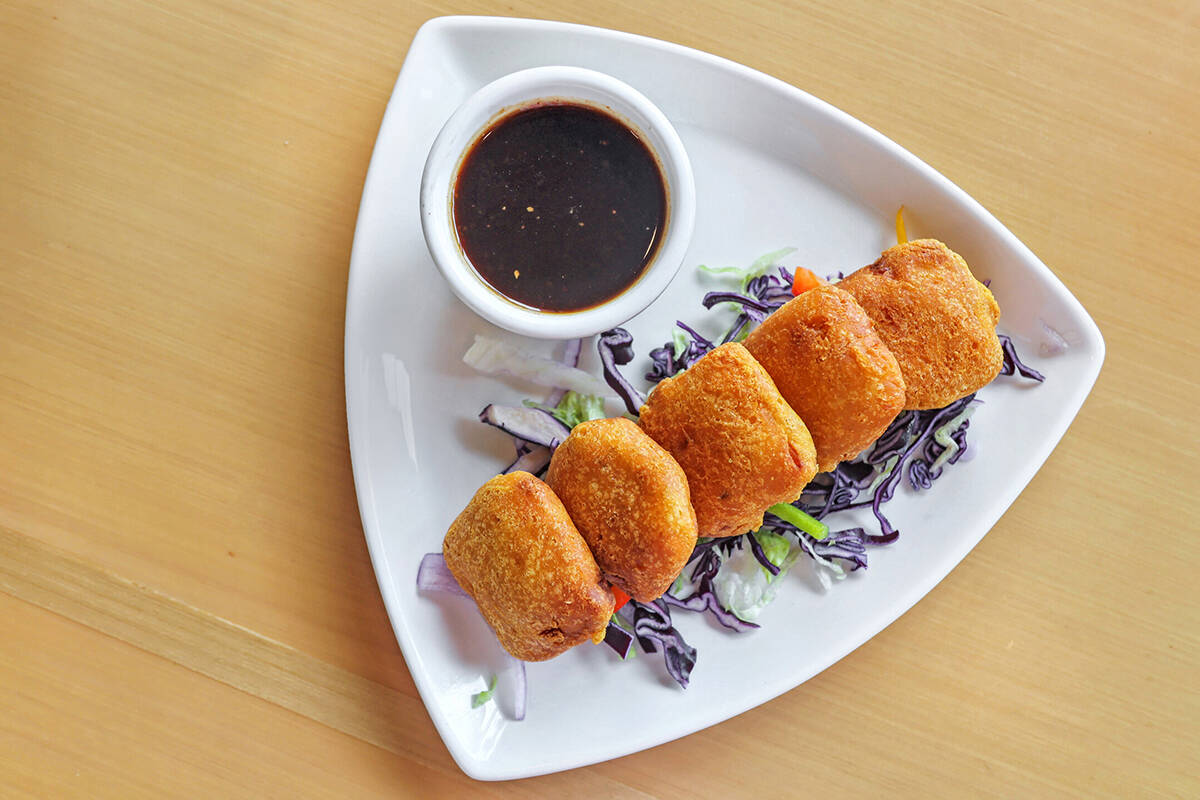 Bread Types
Naan: Wheat flour dough that uses yeast or yogurt to help it rise. Cooked in an Indian clay oven called a tandoor.
Roti: A no-fuss bread made with wheat flour and cooked on a stovetop skillet.
Parantha: Wheat dough layered with ghee or oil, sometimes stuffed with potato or vegetables.
Ingredients
Paneer: Indian cheese. Mild and soft with a compact texture that doesn't melt in high-heat curries.
Channa: Chickpeas.
Palak: Spinach.
Aloo: Potato.
Maharaja in Mission offers dine-in, take-out and catering! To browse the menu or order online, visit maharajacatering.ca. Visit the restaurant in Mission at 33157 1st Ave., and follow Maharaja on Facebook and Instagram.