On Aug. 5th, Sachin Latti will depart on foot from Revelstoke en route to Victoria, where he will run 22 consecutive marathons.
"To manage my mental health, and essentially to stay alive, I started running," said Latti.
While the expedition to Victoria will be long, Latti's journey to the start was even longer. He started running at the beginning of the pandemic for his mental health, but now he runs to support others by raising money for the Honour House Society.
His goal is to raise $50,000 for his run across B.C. this summer.
While running the province is no small undertaking, Latti won't be jumping into the challenge unprepared. For the past three years, he's steadily increased the amount of running he did.
When the pandemic limited access to fitness facilities, many Canadians — including Latti — turned to running to upkeep their fitness and mental health.
First, Latti ran 3 to 5 times per week.
He had experience in weight training and jiu-jitsu, but Latti, 45, hadn't run since high school. Long distances required an adjustment.
"I kind of progressively increased it, and eventually really got after it," said Latti.
In roughly a year, Latti had worked his body up to being capable of running 100 kilometres.
Last year, the runner started taking on ultra-marathons, completing nine of them in as many months. The first ultra was a solo endeavour.
READ MORE: Glimpses of Revelstoke's past for April 20
Latti took on the Goggins 4x4x48. David Goggins is an American runner and retired NAVY Seal. He's credited as an ultra marathoner, ultra-distance cyclist, triathlete, public speaker, and has authored four books. Goggins' 4x4x48 is a running challenge, where the athlete completes four miles every four hours for 48 hours straight.
Latti's first ultra was finishing Goggins' challenge, but Latti went above and beyond. He completed 50 kilometers each day.
After completing the Goggins gauntlet, Latti continued to try more ultras across western Canada, from Salmon Arm to Edmonton to Victoria. In the process, he raised more than $15,000.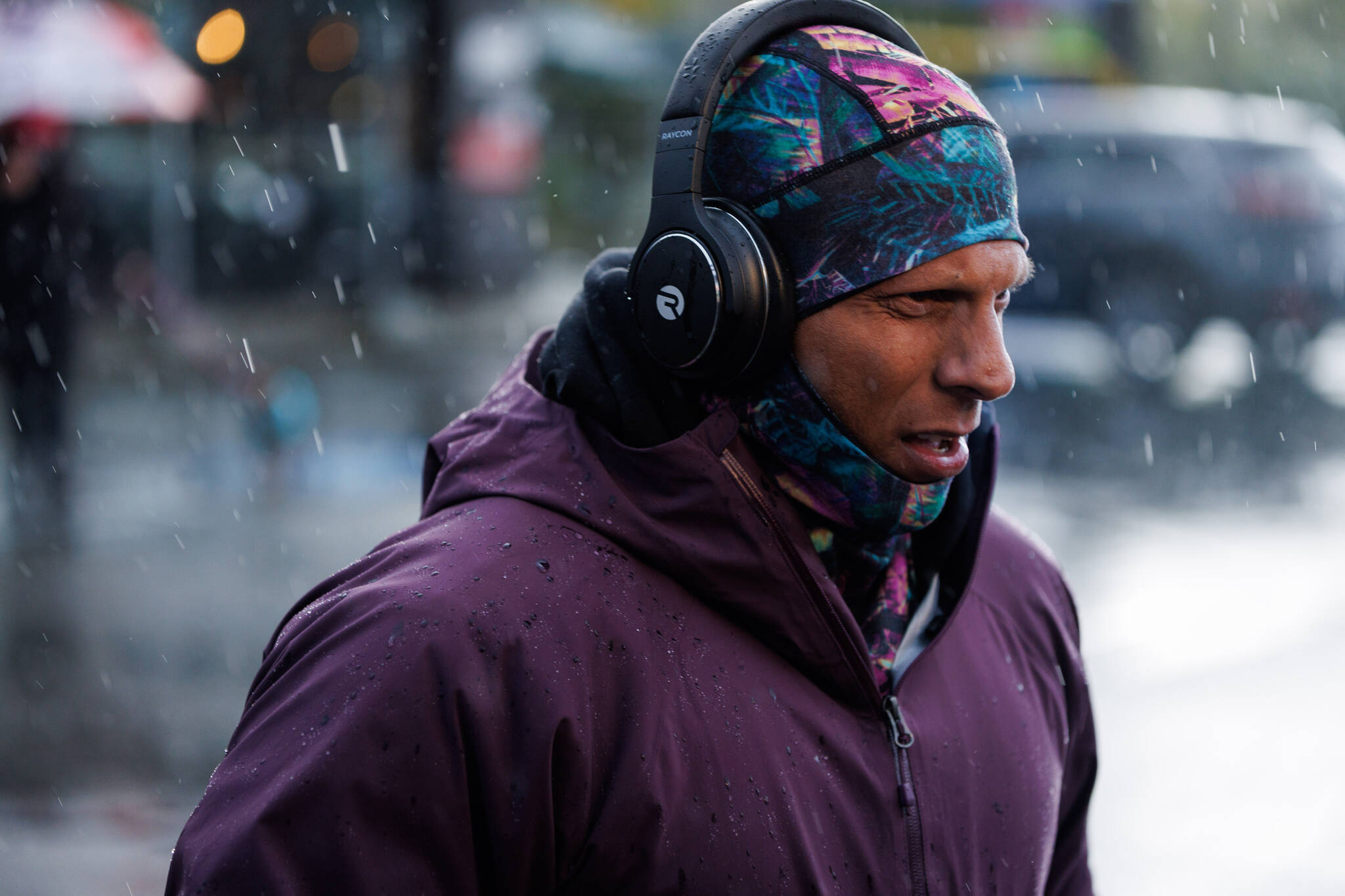 The race in Victoria was especially important to Latti, as he had an epiphany along the run. The whole race was meant to be 100 kilometers, but Latti had to stop at 82 because he couldn't keep moving. The cutoff for the race was 12 hours, but Latti came through his final section at 15, which was far enough beyond the cutoff that everyone else had already left. As he shuffled his aching body over a rough trail in the middle of the dark, Latti began to smile because he'd come to a realization.
"I'd rather do this than go to work," he said.
Latti made the tough transition out of an 18-year career in law enforcement and is now a full-time volunteer for the Honour House Society.
The Honour House Society is meant to be a 'home away from home' for current and former members of the Canadian Armed Forces and emergency services personnel and their families while they receive medical treatment. The Honour House is located in the Metro Vancouver area.
To donate to Latti's 'Run to Remember', people can visit his Instagram page to find the GoFundMe page.
Latti hopes his more than 600-kilometer journey will raise money and awareness for first responders and veterans with post-traumatic stress disorder and operational stress injuries
Latti's advice for those trying to achieve their own goals is consistency of effort.
"Define why you're doing something. And then as soon as you define it, get after it with consistency of effort, and that's pretty much everything."
READ MORE: Trio of franchise restaurants coming to Revelstoke
---
@ZacharyDelaney
zach.delaney@revelstokereview.com
Like us on Facebook and follow us on Twitter and subscribe to our daily and subscribe to our daily newsletter.