Frustrations are growing about an area that the Abbotsford Police Department deems "the most violent homeless camp in the city" and the mayor calls "the Wild West," but there is optimism that change is coming.
The camp is situated on Lonzo Road in east Abbotsford just north of Highway 1 west of Sumas Way (Highway 11) and occupies Ministry of Transportation land that was initially intended as truck parking.
These days, the property is lined with rotting motorhomes and campers (some destroyed by fire) and makeshift shelters surrounded by bicycles, barbecues, shopping carts and piles of junk and garbage.
Used needles and other drug paraphernalia litter the site and the inside of the battered vehicles.
A few haggard inhabitants can be spotted during a tour of the property on May 4. One is digging through a recycling bin filled with bottles and cans. Another sits in a lawn chair, his head bobbing towards his lap.
Two dogs are situated on either side of the parking lot, but they don't appear bothered by the intrusion.
Abbotsford Police Sgt. Paul Walker, Const. Zach Parker and Const. Russell Alleman roam the property, looking for stolen goods, checking for individuals who might have warrants for their arrest, and peeking their heads into the RVs to ensure everyone is safe.
Sometimes, an individual who is alone in a vehicle suffers a deadly drug overdose and isn't discovered until an officer or a support worker finds them.
Walker said the Lonzo Road site – and the Riverside Road camp adjacent to it – draw on a disproportionate amount of city resources.
"Lonzo is our most violent homeless camp in the city. We have been pulling various weapons out of there, such as real and imitation firearms, ammunition and weapons such as axes, large knives, bear spray and machetes," he said.
"The safety of the occupants of this camp and the surrounding area is a concern for us."
Walker said, within the last couple of weeks, Abbotsford Fire Rescue Service (AFRS) has decided it will not attend the Lonzo Road camp without police being present.
Figures provided by Walker show that police responded to 671 calls for service to the Lonzo Road and Riverside areas in 2015. That number rose to 1,762 in 2021, 1,581 in 2022 and 585 so far in 2023.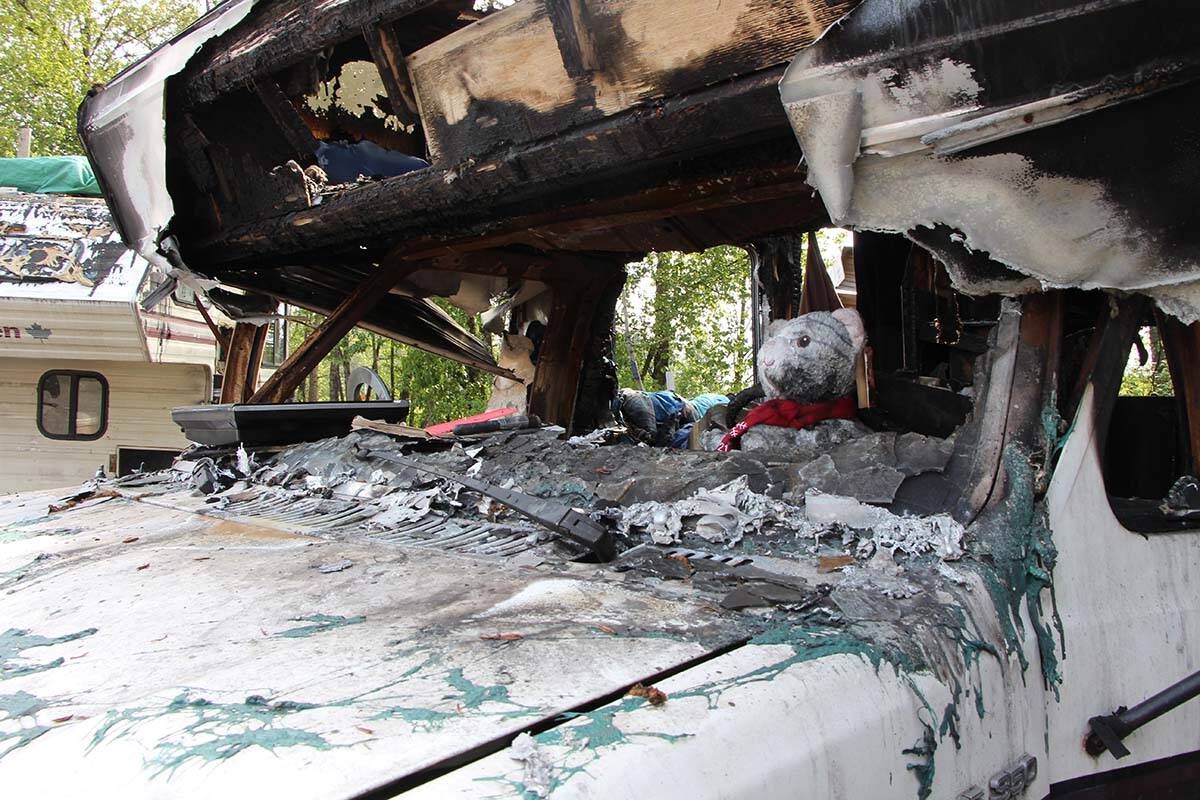 He said violent-crime calls for the property rose from 31 in 2015 to 120 in 2021, 119 in 2022 and 37 so far this year.
Walker said issues from the camp bleed out to the surrounding areas, with businesses being "victimized daily" by theft and unhoused people using drugs in their buildings and passing out at their front doors.
On May 4, Walker, Parker and Alleman found a burned-out RTV (rugged terrain vehicle) in the Riverside camp. The vehicle, worth about $30,000, was soon determined to have been stolen from a nearby equipment dealer on Sumas Way.
Walker said, because the Lonzo Road property is on ministry land, city bylaws don't apply there, but the ministry has not requested police assistance in cleaning up the area.
"This has been going on for years and is only getting worse. We need the provincial government to take action today to ensure the safety of our community to address the criminal element that is occurring on these lands," he said.
'THE WILD WEST'
Mayor Ross Siemens said the Lonzo Road camp causes a range of challenges, including "the criminal element preying on vulnerable people," the impact to local businesses, environmental concerns and the use of city resources.
"Honestly, it's the Wild West in there, and it causes me a lot of grief and frustration to send our hard-working first responders into the situations that they haven't often seen before," he said.
" … This is difficult work, and to keep people safe and motivated and engaged, we have to think of their mental health as well."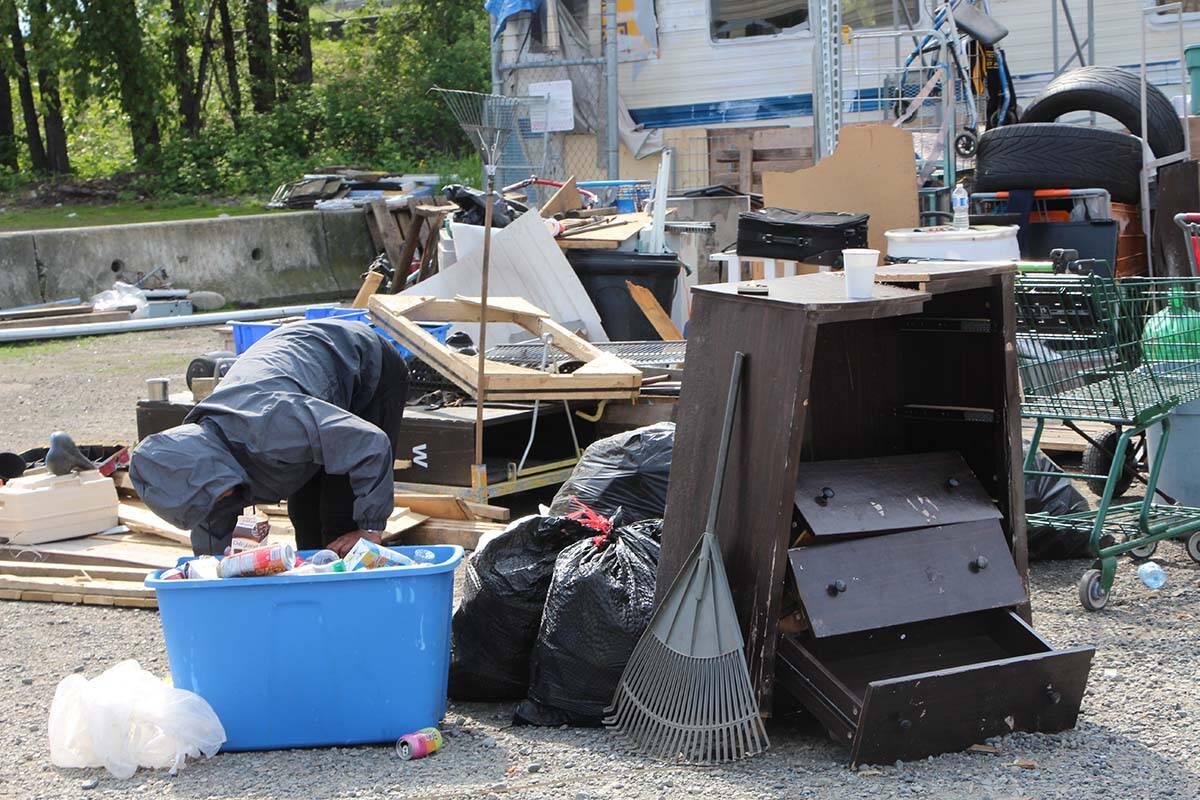 He said the city receives regular complaints about the "eyesore" that the camp has become and, although the ministry regularly cleans out garbage, it only takes a day or two for it to build back up.
Another concern is the number of drug overdoses and fires that AFRS attends.
Figures compiled by the city indicate that, in 2022, AFRS responded to almost 2,200 calls related to homelessness, of which 129 were fires. Of the total calls, 484 – including fires and overdoses – were related to the Lonzo Road camp.
So far this year (as of April 30), AFRS has responded to a total of 761 incidents related to homelessness, 129 of which were related to Lonzo Road.
The city estimates that the 2022 numbers for the camp response amount to $242,000 in service costs.
Siemens said there are no easy answers to fixing the problems, although addressing mental-health and housing issues are among his priorities.
He said the city has several agencies and outreach teams that visit the camp on a daily basis "to build relationships with individuals and offer them help and support."
"But there are a lot of individuals who, for whatever reason, have chosen that's how they want to live. Whether they're making that decision in a healthy mind – that's a question that I struggle with," Siemens said.
He said the city has been "advocating tirelessly" with the provincial government and service agencies to provide more affordable-housing options and wrap-around services.
Siemens would like to see services like "detox on demand."
"Giving people illegal drugs safely and saying, 'That's as good as we're going to do' is very troubling," he said.
Siemens is optimistic that longer-term solutions will be announced in the coming months to better address the issues at Lonzo, as well as on other ministry lands such as Whatcom Road, Cole Road, the Clearbrook Road cloverleaf and the Bradner Road rest area.
"We're not giving up. It's more challenging than meets the eye. I just ask people to be patient, but also compassionate … It doesn't take much for people to spiral out of control," he said.
MINISTRY RESPONSE
A spokesman with the Ministry of Transportation and Infrastructure said there were 26 people occupying the Lonzo and Riverside camps as of May 5.
He said BC Housing currently has a peer team that provides regular cleanup of the Lonzo Road and Riverside areas. The teams alernate weekly cleaning of the two sites.
The spokesman said addressing homelessness is a "critical priority for our government."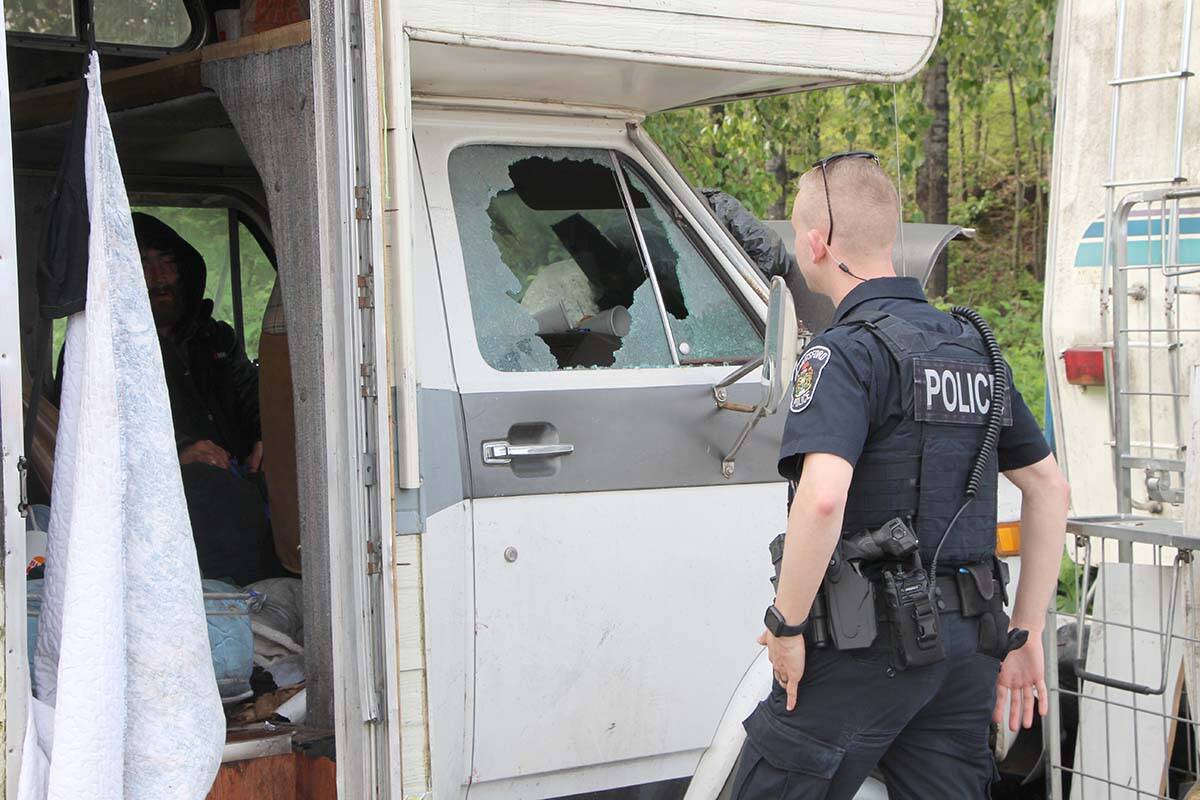 The spokesman said staff from the ministries of housing, social development and health are working with community partners "to support the people at the sites in Abbotsford and to help them transition to housing that works for them with the supports they need."
"Outreach workers frequent both the DeLair and Lonzo Road area and the adjacent Riverside encampments to check out the welfare of campers and provide housing applications so that when housing vacancies become available campers are already on the BC Housing Registry for placement," the spokesman said.
The ministry offered no further comments on the issue.
---

vikki.hopes@abbynews.com
Like us on Facebook and follow us on Twitter