Turns out Noah isn't a goner after all.
The cat came back.
Five days after an alleged arson destroyed a family home on Victoria Avenue, the cat that went missing returned.
A man and a woman, who we are not naming to protect their safety, and their two boys, aged five and 11, escaped the fire reported at approximately 4:30 a.m. on Monday, Feb. 20.
The family was asleep at the time of the fire and were awakened by the smell of smoke.
They made it out although the woman broke her hand in the process. Several guinea pigs, including babies, died.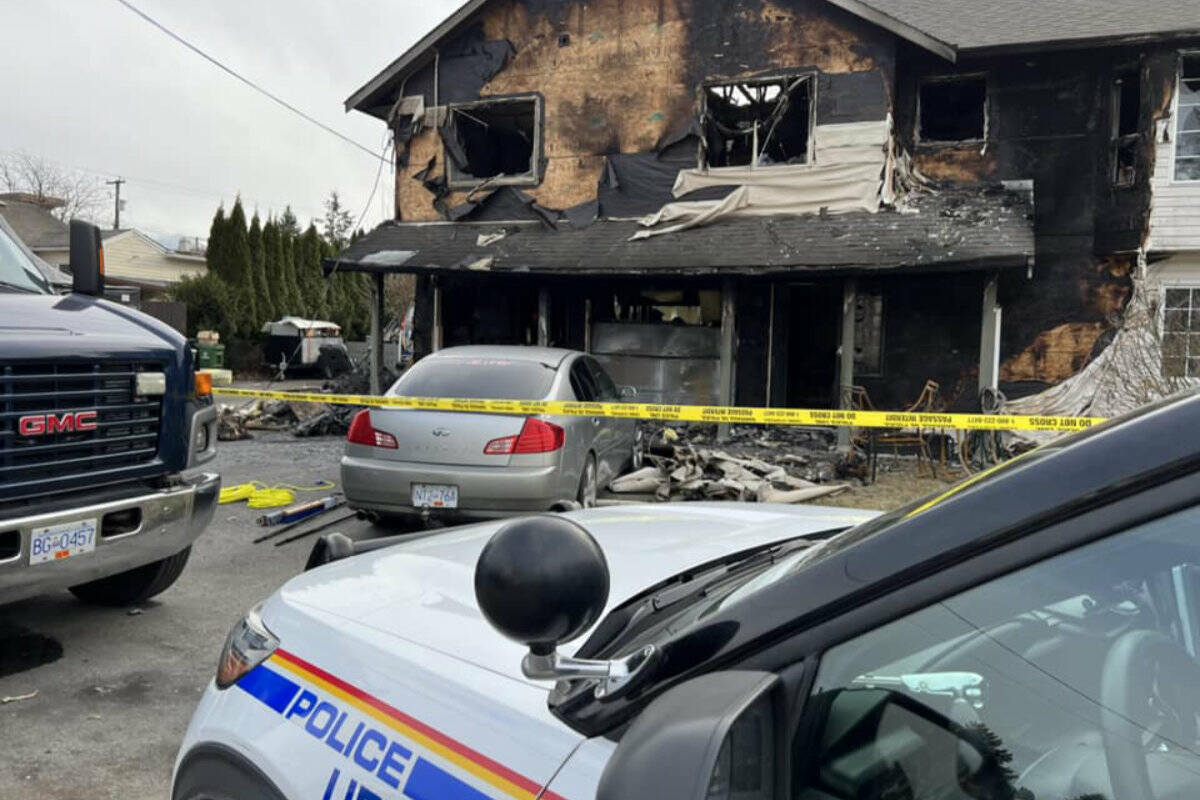 And while it was originally reported that a cat was killed, a family member said the cat was missing and may have escaped the fire. A family dog also escaped.
The non-profit organization Canadian Disaster Animal Response Team (CDART) set up a live trap to try to catch Noah.
Sure enough, on Saturday, Feb. 25, Noah the cat came back.
"Though rare, happy outcomes like Noah's are possible, which is why we offer our services," CDART's director Jannette King told The Progress.
"CDART is 100 per cent volunteer run. We charge no fees. By contacting us, even if the pet is gone, their people will have the reassurance that they did everything they could to locate their pet if it survived."
On a GoFundMe page set up to help the family, the fire is described as a "suspected arson/attempted murder," something that has not been confirmed by police.
Chilliwack RCMP spokesperson Sgt. Krista Vrolyk did confirm there is a criminal investigation into the cause of the fire.
Anyone with information about this fire, they are asked to call the RCMP at 604-792-4611 or anonymously through Crimestoppers at 1-800-222-TIPS (8477) or www.upperfraservalleycrimestoppers.ca.
---
Do you have something to add to this story, or something else we should report on? Email:
editor@theprogress.com
@PeeJayAitch
Like us on Facebook and follow us on Twitter.