The Nelson Public Library is postponing a drag story time for children following pressure from a homophobic online backlash to the event.
Chief librarian Tracy Therrien said in a statement that misinformation about Saturday's event spread on social media and included threats against the library.
"We recognize the rights of individuals to protest. When protests turn to threats and intimidation tactics aimed toward the staff and the story tellers, the safety of library patrons, public and the staff take precedence."
The story time was set to be hosted by two parents who are story tellers and, according to the library, each have professional experience working with children. The stories were also chosen by the children's librarian.
Therrien, who declined to comment further when contacted by the Nelson Star, said in the statement Wednesday that the library will now consider new events in partnership with Nelson's 2SLGTBQIA+ community.
"We believe access to information is a fundamental right and strive to make our library space and services welcoming for everyone. We are proud to serve and support many at-risk and vulnerable populations, and do not wish to put anyone in a potentially dangerous or triggering situation due to threatening protests."
Drag story time events have previously been held in Nelson — Kootenay Kids hosted one without incident in 2018 — but right-wing politicians and groups have begun to rally against the readings for what they claim is the sexualization of young children.
The protests began in the United States but have spread to Canada and British Columbia. In December, an all-ages drag show held at a Kelowna restaurant ended with an altercation between protesters and counter-protesters. But a drag story time at Kelowna's library in January was peaceful and attended by hundreds of supporters.
While drag shows can include some explicit content, readings for young children hosted by performers are age appropriate, voluntary and include parents.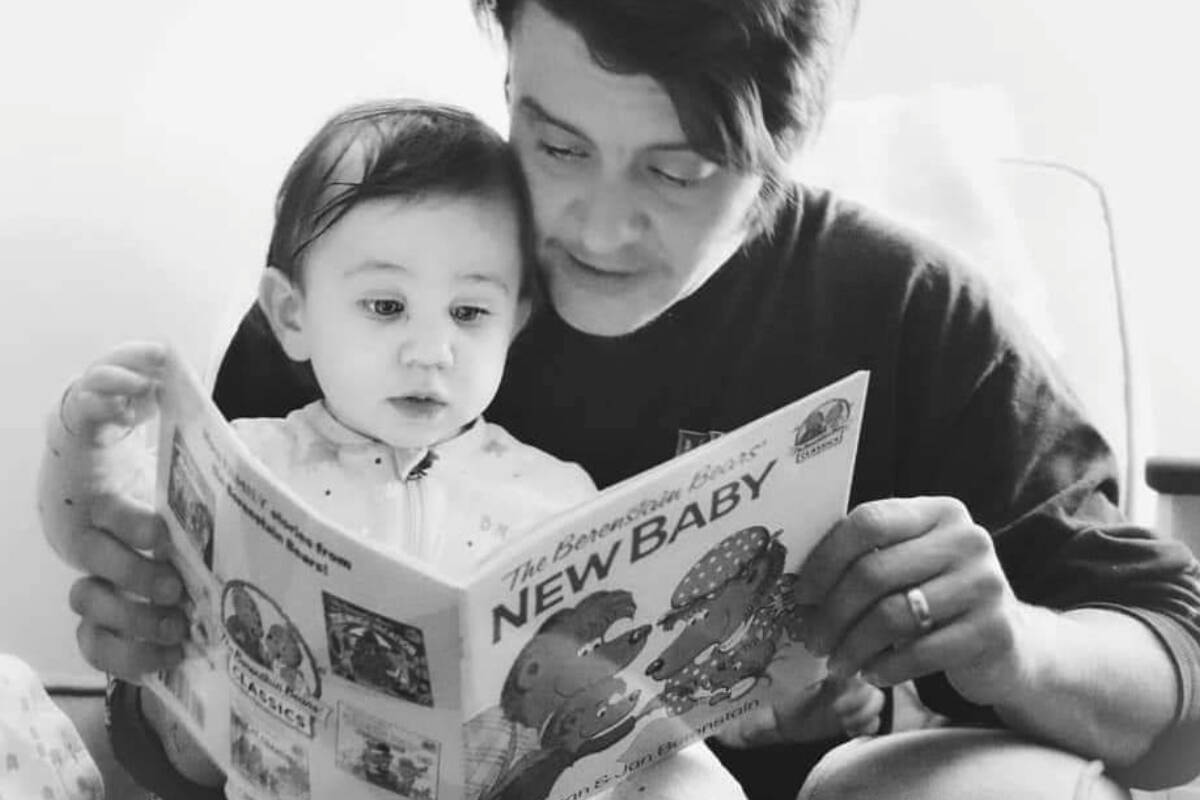 Birkley Valks, who was born and raised in Nelson, was one of the performers set to read at the event. A father himself, Valks said he was disappointed by the library's decision but respected the need for caution.
"Safety is the biggest concern for everybody involved. I just wanted to read stories to kids because I've got two little ones and I thought that would be a fun time. It wasn't meant to be anything more than that. … I just wanted to give back."
Nelson has a vibrant 2SLGTBQIA+ community that is celebrated annually with the city's Pride Parade, which typically packs the downtown in September. But residents have also faced decades of discrimination that was documented in the movie Queering the Interior released last year by local filmmaker Amy Bohigian.
Christopher Moore is among the people credited with founding Nelson's Pride Parade, which faced community backlash and threats to participants when it was first held in 1996.
Moore wants the library to move forward with the drag story time, and said he hopes the online abuse is being investigated by the Nelson Police Department. Chief Donovan Fisher told the Nelson Star in an email that his officers are in communication with the library but did not disclose if an investigation is underway.
"I'd like to see everyone come together and says this event is going to happen," said Moore. "And if people are going to disrupt it in any way, there will be consequences within the law. I mean, how different would it be if there was an Indigenous or Black event and people said, 'Oh we don't want that here.' Those voices wouldn't even be heard at all, so why are we hearing these voices [now]?"
Valks said he hopes people opposing drag story time events make the effort to attend one themselves.
"This is just like taking our kids to Disneyland. People are stepping up in character, you're having fun, it's no different, it's just in your community," he said.
"So I would say come and take a look and see for yourself. Are we that scary? I guarantee you, you will walk away going, 'No, they're really not, and that was actually quite fantastic and maybe I'm going to bring my kids next time.'"
The response to the library's event reminds Moore of the inaugural parade. He thinks it is naive to think Nelson is an entirely safe and inclusive city, but that progress has been in the last 27 years. A screening of Queering the Interior last week in nearby Castlegar, Moore said, was a packed and positive event.
"We have come a long way, and we have a lot more to go."
@tyler_harper | tyler.harper@nelsonstar.com
Like us on Facebook and follow us on Twitter.