Firefighters have successfully contained a fire at the RCMP B.C. Highway Patrol building.
Crews were called out around 4:30 p.m. to 46326 Airport Road, including the big ladder truck, arriving to see smoke showing from the roof. The building was evacuated, and within 15-20 minutes firefighters entered the building.
There was concern the fire could get out of control because there are reportedly chemicals stored under the roof line.
Airport Road was closed in both directions and traffic was being rerouted via Cessna Drive.
More info as it comes available.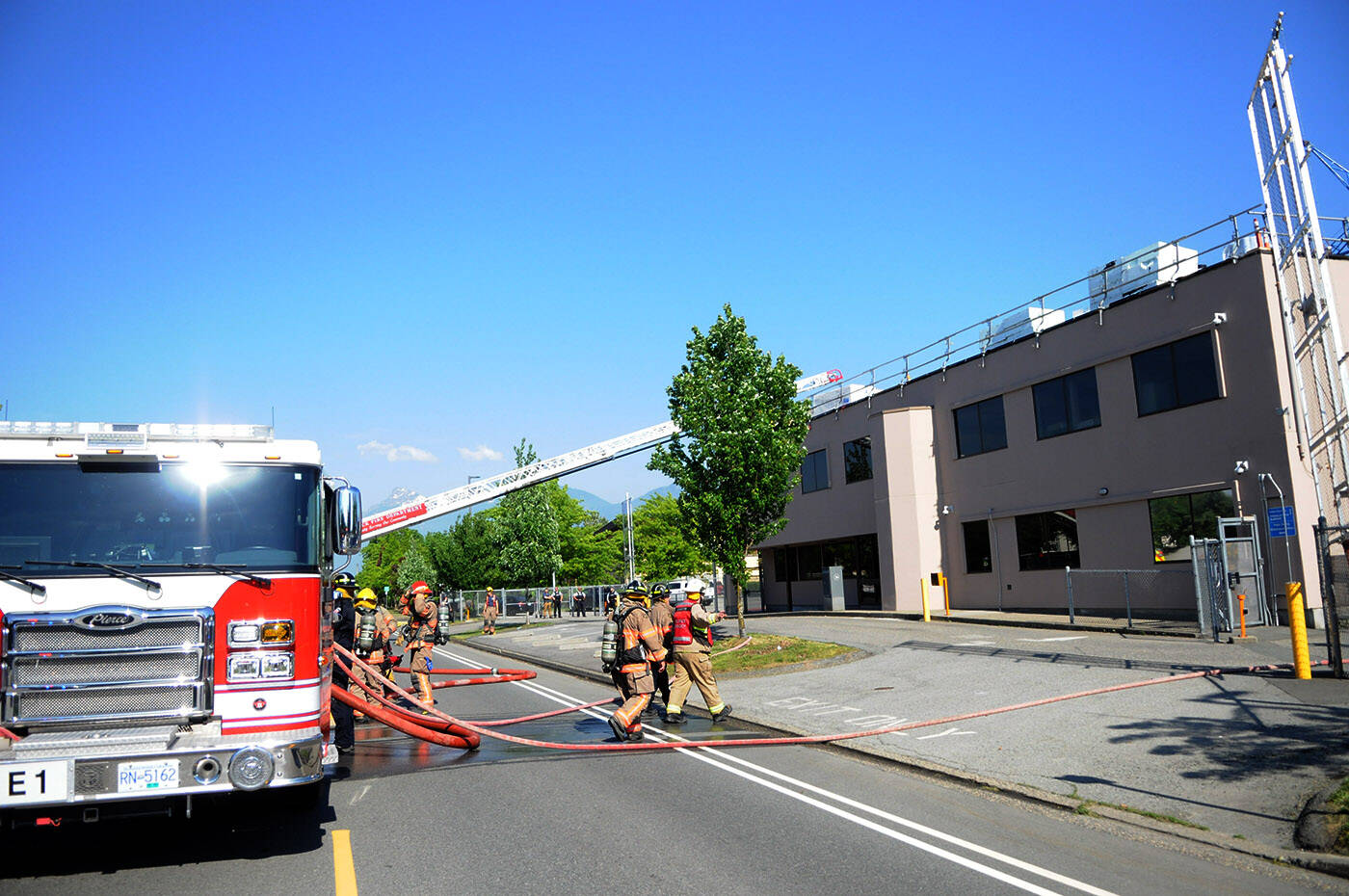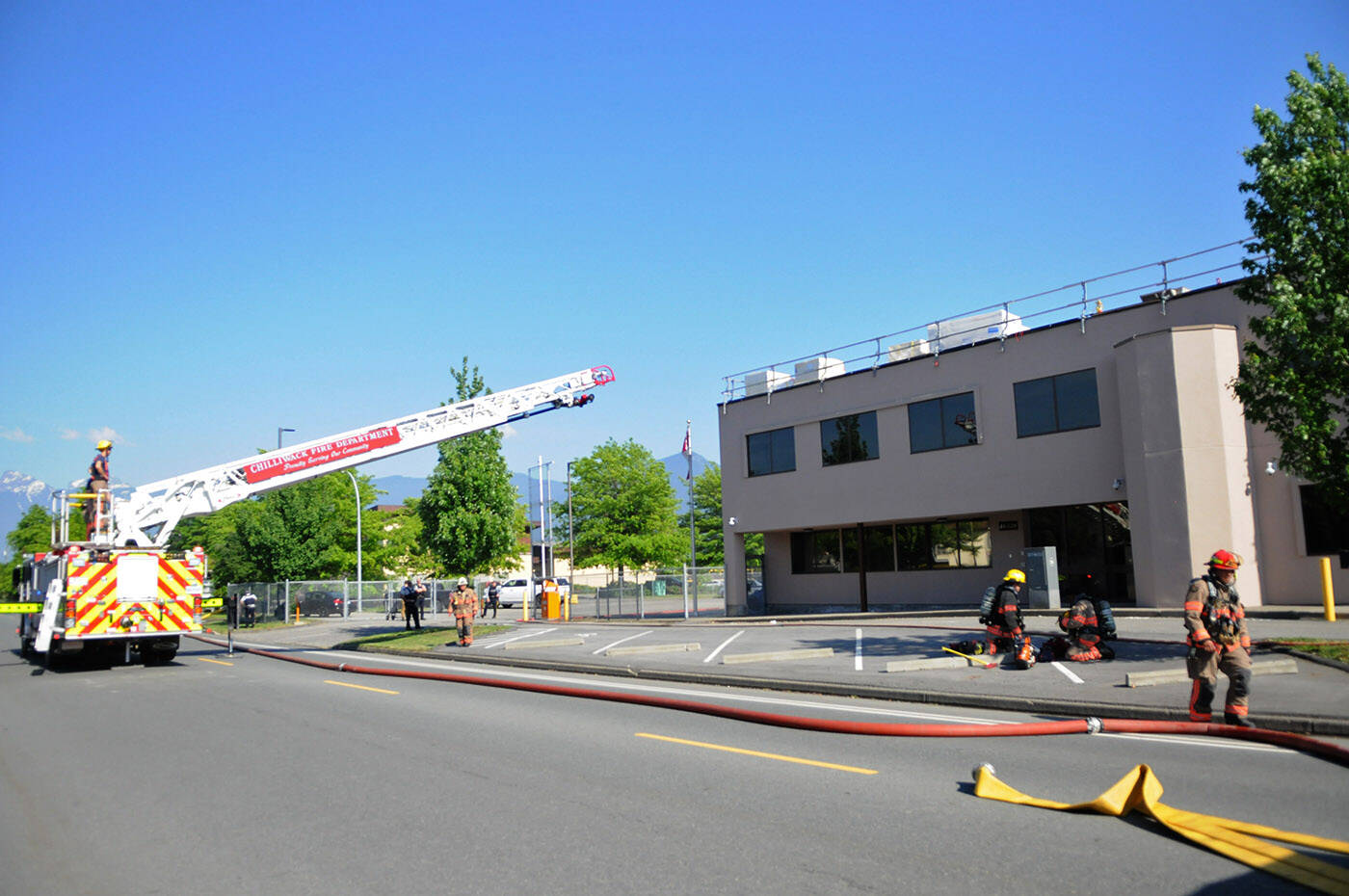 ---
Do you have something else we should report on?
Email: jenna.hauck@theprogress.com
Twitter: @PhotoJennalism