One First Nation could realize a long-held dream of reoccupying its ancestral homeland off the west coast of Vancouver Island as it works alongside University of Victoria researchers looking to harness the power of ocean waves.
Located on Nootka Island, the remote village of Yuquot (Friendly Cove) is the centre of the universe for the Mowachaht/Muchalaht First Nation. It was also the site of the first contact between European explorers and Indigenous people in British Columbia nearly 250 years ago.
In the latter half of the 20th century, residents of the village were forced by the federal government to relocate to unfamiliar urban centres on Vancouver Island. Just one family now lives in Yuquot, although members return in the summer for recreation and cultural activities.
"Having been forced off Nootka Island so its resources could be exploited, all Mowachaht/Muchalaht people have a strong desire to rebuild the village and its fishing economy by the sea once more," said Azar Kamran, administrator and CEO of the nation, in a statement.
Kamran said the nation has already re-instituted commercial fishing rights to provide itself with an economic backbone, but requires a source of clean energy that will reliably power Yuquot without compromising the environmental stewardship of its lands.
Scientists from UVic's Pacific Regional Institute for Marine Energy Discovery (PRIMED) are now working towards the development of a renewable energy microgrid, incorporating existing wave-energy converter technology to transform Yuqout's tidal waves into electricity that will power the community.
As far as co-director Brad Buckham knows, powering an entire community on wave energy would be a first.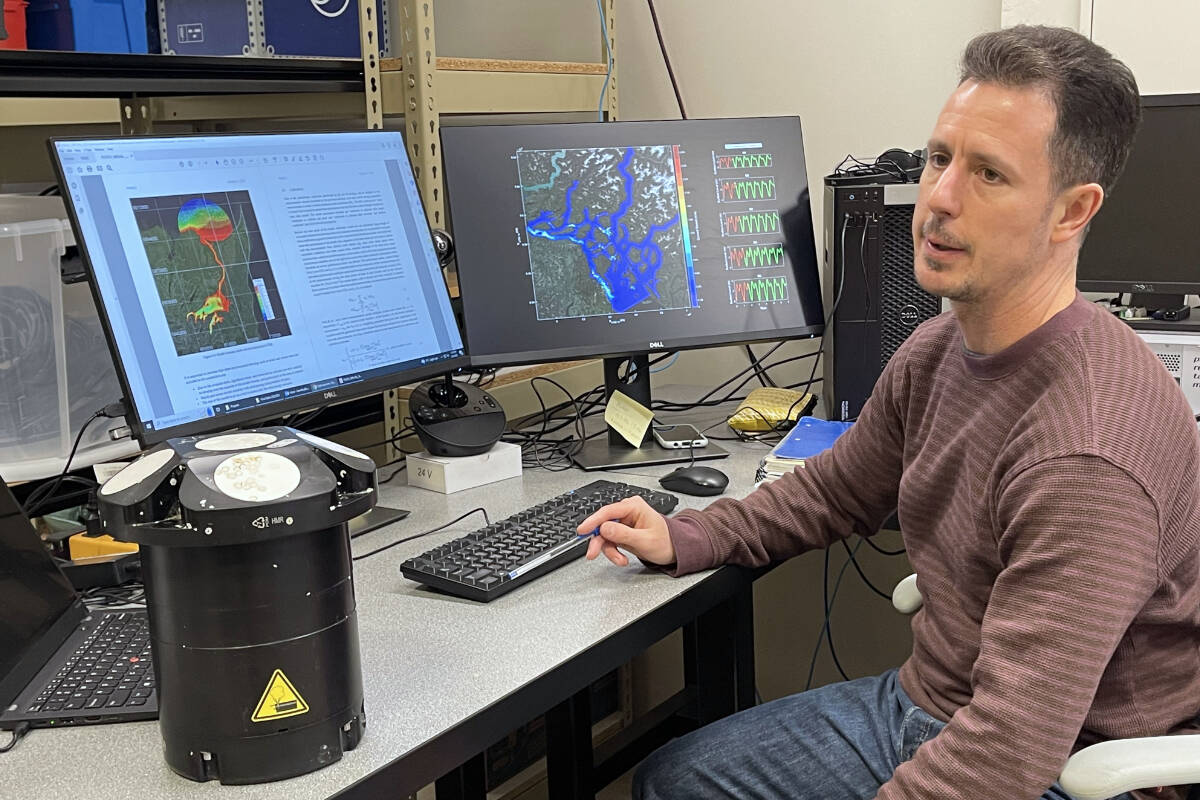 The nation isn't shipping in diesel fuel like other remote First Nations not only due to the high cost, but because emissions from diesel generators are said to be an affront to the nation's cultural priorities. Lining up renewable energy supply and demand curves, however, presents a challenge with a population of little more than 600 people, according to Buckham.
"There's three stages where that energy is getting converted and handed off. And you kind of have to predict or estimate the whole way across what's going to happen before you can determine if it makes some sense, or what the expected costs are going to be," Buckham, who is also chair of UVic's mechanical engineering department, told the Saanich News in an interview. "So you're trying to reduce a lot of the uncertainty and guesswork around the renewable resource."
He said the team has used buoys in the waters off Yuquot to measure the power output of its tidal waves and determined they able to produce around 20 kilowatts of power per metre of coastline. That alone could power roughly 10 houses, said Buckham.
Earlier this month, TD Bank Group announced a million-dollar funding boost for the group, which is working on a detailed plan that it hopes to complete within the next two years.
"It is the wish and dream of every single Mowachaht/Muchalaht person that I know, and I know most of them, to return there and to live there and to go back to a way of life there that was going on for thousands of years," Roger Dunlop, lands, resources and fisheries manager for the nation, said.
---
Do you have a story tip? Email: austin.westphal@saanichnews.com.
Follow us on Twitter and Instagram, and like us on Facebook.